MEET OUR BROMLEY BRIDES TEAM

We are so delighted to have created such a passionate and dedicated team of bridal stylists & consultants, we decided to dedicate an entire webpage to them! At Bromley Brides, we pride ourselves in offering simply the best customer service and aftercare experience. You can find out more on each of our staff members below.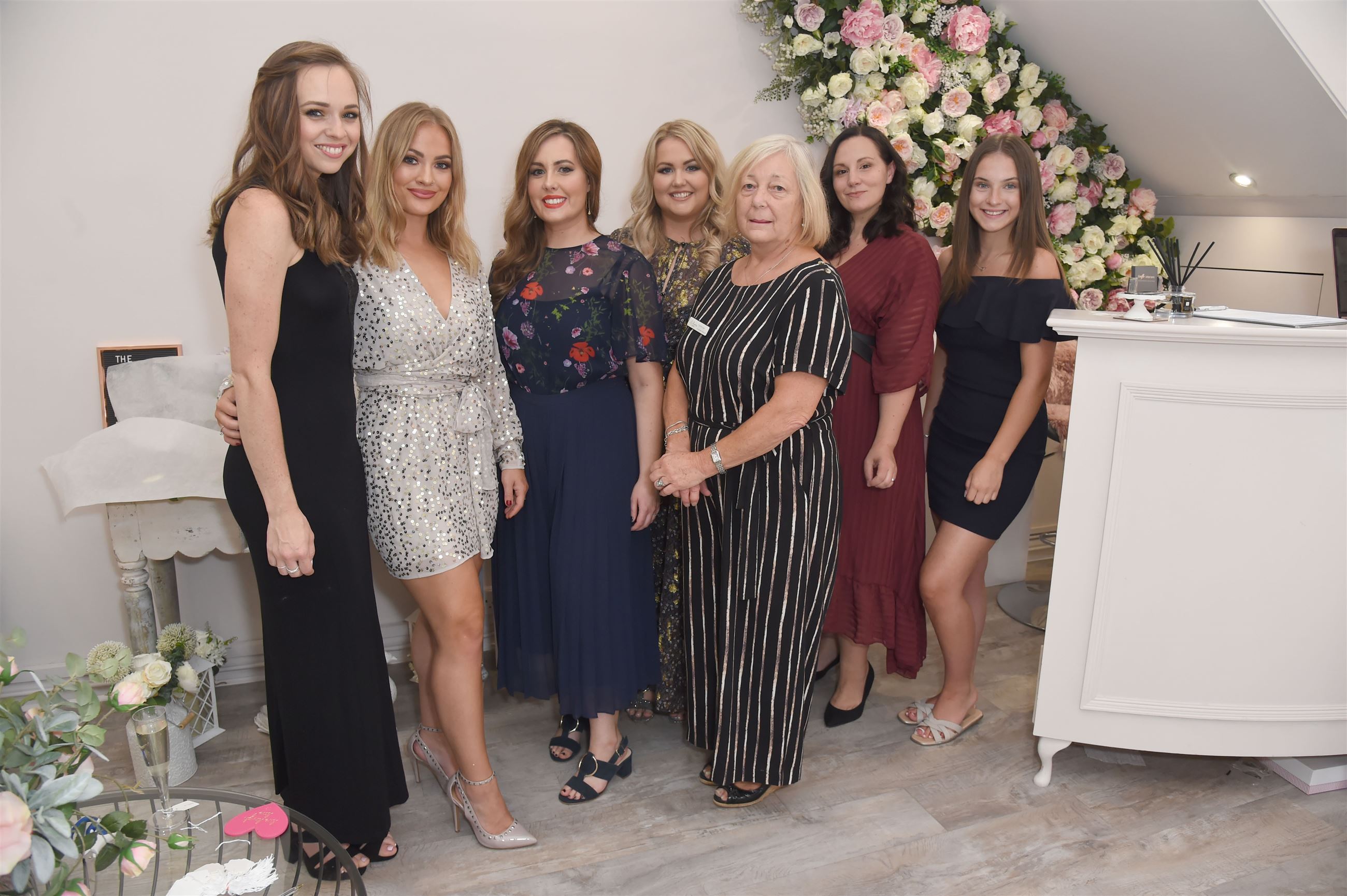 Bromley Brides

Bromley Brides is a family run business that has been bringing brides their dream dresses for over twenty years. Not only do we want brides to find their perfect dress, sourcing our collection from the finest designers (listed below) but we also cater for bridesmaids, with an extensive collection of dresses, and we even have a selection of items for the groom and mother of the bride.

In order for your visit to be relaxed, with an hour and a half to try on our stunning range of dresses, we strongly advise that you book an appointment. Walk-ins are thoroughly welcome, but we are unable to guarantee an available changing-room as pre-booked appointments will take priority. 
Our dresses come in different sizes, styles, and colours, to suit all body types. Dresses ranging from size 0-32 can be ordered with a lead time of six months for bridal gowns and four months for bridesmaids' dresses. Rush delivery is available but will incur an extra charge. We strive to deliver the latest bridal styles and as such our collections change seasonally. We offer the most up-to-date designs but also ensure that we always stock classic, timeless designs that never go out of fashion.


We have an in-house alteration studio above our shop with two changing rooms; this is an optional service for all of our customers and we have a price list that is given out at point of purchase. Our alteration service is strictly by appointment to ensure a seamstress is present for the fitting. We also are happy to store the dress and offer a pressing service. Please contact us for more information.
At Bromley Brides we truly believe that we don't just sell the dress, we sell the experience! We look forward to welcoming you to our store and helping to make all of your wedding dreams come true!


STORE HOURS

Mon, Tues, Fri: 10 am – 5 pm
Thurs: 10 am - 8 pm
Wed: 10 am - 5 pm (Alterations Only)
Sat: 9:30 am - 5:30 pm
Sun: 11 am - 4 pm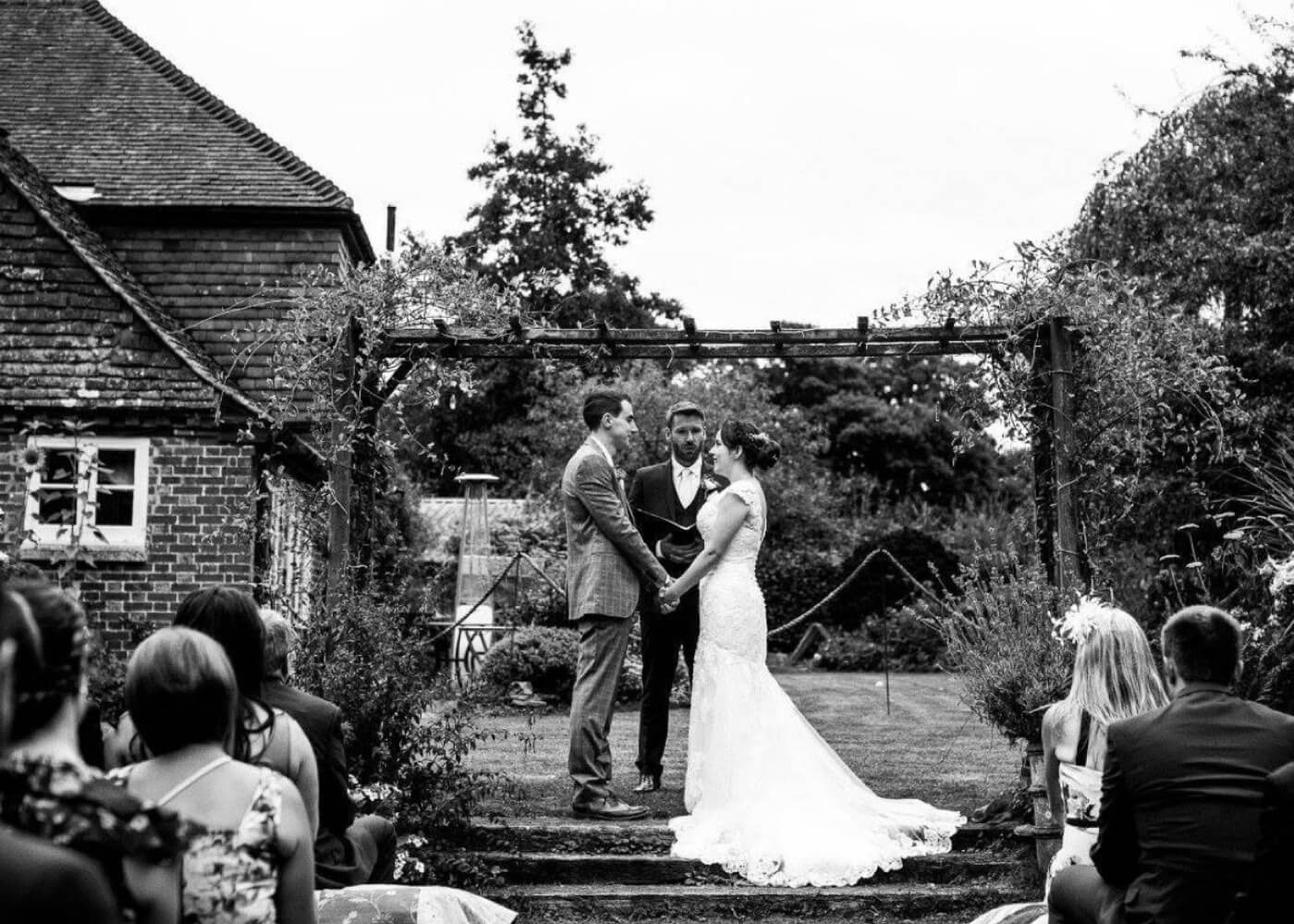 This shop is truly beautiful. I felt like the only bride in the world the minute I stepped inside. The choice of gowns is huge and the staff are super lovely and attentive. I was allowed to try on as many dresses as I wanted and Becky knew exactly what worked well with each one. Of course I found 'the one' very quickly and sat drinking coffee with my mum and daughter whilst the staff did the rest. A truly memorable day. If you are getting married you must check this little gem out! Thank you ladies for making this such an amazing experience for me.
I had a tough time purchasing the dress as none of them felt like "the one". I came to Bromley Brides after having visited 4 shops (a few of them being designer stores). The ladies at the shop are totally amazing! A special shout out to June who treated me a member of her family from the day one. Also Cathy from the alterations is the most friendly and caring tailor you will ever find! I honestly can not thank the ladies enough, on my wedding day I looked amazing and loved my dress! Please do go and visit this shop and I promise you won't regret it!
Bromley Brides is an outstanding bridal shop. Every detail from the beginning to the very end of my experience with them has been perfect. The range of dresses they offer is astonishing and so is their personal touch. Becky and her team are so caring and kind that I really felt they understand and care about how important this choice is for a bride. Good consultation, great communication, pleasure to speak to. Also, their seamstress Catherine is amazing, such a lovely lady. Would recommend Bromley Brides to any bride who wants to feel special and confident that everything is being taken good care of. Thank you, Bromley Brides xxx
Went in and found all the dresses I wanted to try on ready and waiting. Staff were super friendly, putting me and my mom at ease without any pressure to sell. As my wedding was taking place in Kenya I was concerned about transportation and they gave me some great advice. Everyone loved my dress and bespoke veil, thanks again to the team for their input. Overall would recommend to any newly engaged person looking to buy a dress, service was personal without being intrusive.
I can't specify enough just how amazing the service is at Bromley Brides. I was recommended the shop by a friend and it was the first and only shop I needed to visit. They have a beautiful stock of dresses and are happy for you to try on as many as you like all the while feeling welcomed. I have to do a special mention to June, who helped me find my perfect dress and has been the friendly excited face greeting me on every visit! I'm so glad she was a part of the process, she has been such a joy and I always love seeing her face.
This shop is beautiful and all of the staff are so kind and helpful. The range of dresses is simply huge! The staff go over and above to make you feel like the only bride in the world. I'm so excited to pick up my beautiful dress. Thank you ladies!